What benefits does Medicare provide for Alzheimer's patients?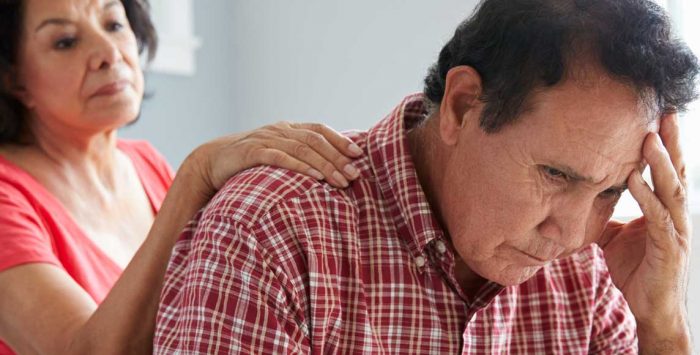 In this article, we will examine what benefits Medicare provides in the context of the needs experienced by Alzheimer's patients in the early, mid and late stages of the disease. As the condition progresses, the care requirements for individuals stricken with the disease vary significantly. For each stage, we will examine what are the typical symptoms and behaviors, the associated care needs and which of those needs are covered by Medicare benefits.
Early-stage Alzheimer's
For the purposes of this article, we define early-stage Alzheimer's as the period of time during diagnosis and the first year following confirmation of the condition. At the early stage, the symptoms of the disease are not severe; they include difficulty finding the right words, performing basic math without paper, repeating questions and misplacing objects. Behaviorally, one may notice unusual mood swings especially when the stricken individual is presented with a socially or mentally challenging situation.
Today's Medicare Poll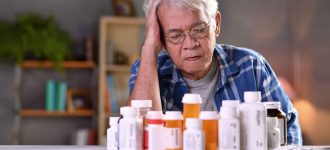 None of these symptoms result in a need for care, but they are significant enough where one might become concerned and seek medical attention and that is where the expenses associated with Alzheimer's care begin.
Diagnosing Alzheimer's can be an expensive process because there is not a single definitive test. Instead the process consists of ruling out other conditions with similar symptoms which do have definitive tests and mental evaluations with a team of specialists including neurologists, psychiatrists and psychologists. Since this is a diagnostic process, Medicare Part B will cover 80 percent of the cost once an individual has reached their deductible.
Following a diagnosis of Alzheimer's, some individuals will require psychological counseling for the associated conditions like depression and aggression, or they might need physical and occupational therapies. Provided these services are considered medically necessary and prescribed by a doctor, Medicare Part B will pay 80 percent of these costs. In fact, recent changes to Medicare removed the caps on the amount of therapies individuals can receive.
Most individuals will want to begin with Alzheimer's medications immediately as, in some cases, these have been shown to delay the progression of the disease. Medicare Part D helps pay for prescription drugs and most standard Alzheimer's medications are on Medicare's approved drugs list.
It is worth noting that Medicare Supplemental Insurance can cover the remaining 20 percent – which Medicare Part B does not pay – and can increase the quantity and range of Alzheimer's medications that are covered. There are also Medicare Special Needs Plans (SNP) designed specifically for individuals with Alzheimer's.
A change to Medicare in 2017 was the addition of care planning as a service. Care planning helps patients to understand both what their medical options are, as well as alternative treatments, clinical trials and even non-medical support. To be clear, Medicare won't necessarily pay for all these services, but will pay to put together a plan to access them. For persons with Alzheimer's and their families, care planning is a much needed as well as much overlooked benefit.
Middle-stage Alzheimer's
As Alzheimer's progresses into the middle stage, the associated symptoms become more severe. One can expect persistent memory loss and confusion associated with present and past events. There is a minor loss of motor skills and coordination, and a slowness to movement. Mood changes also become more severe; often aggravated by the confusion the individuals are experiencing.
For the most part, the disease at this stage requires supervision and gentle reminders, but skilled care is not required. Some activities of daily living (ADLs) are compromised such as properly dressing oneself for the weather, taking medications and eating. Therefore, personal care assistance may be required in addition to supervision.
Some families choose to provide personal care at home with the help of family members or home care aides and other families prefer to receive personal care and supervision in an assisted living location. Assisted living specifically for persons with Alzheimer's is referred to as "memory care." Unfortunately, Medicare does not provide benefits for personal care or supervision either at home or in memory care residences and the cost of memory care can be high.
Often, as Alzheimer's progresses to the middle stage, families become interested in trying alternative therapies such as acupuncture or herbal medicine. As with personal care, alternative therapies are not a covered Medicare benefit.
In summary, while Medicare continues to pay for doctors' visits and prescription drugs, there are few additional covered benefits by Medicare as one's Alzheimer's progresses from early to middle stage.
Late-stage Alzheimer's
Late-stage Alzheimer's is characterized by severe memory issues such as forgetting the names of spouses and caregivers, incontinence or great difficulty using a toilet and even the loss of ability to respond to one's environment. Behaviorally, individuals may become delusional or compulsive and experience hallucinations.
At this point, 24-hour care – either at home or in a skilled nursing residence – becomes necessary. Also, at this point, Medicare begins to pay for additional services. However, qualification can be tricky and the coverage intermittent. Families may find themselves using a variety of Medicare services interspersed with their own caregiving.
While nursing home care may be required, Medicare will only pay for 100 days of care and it must be following a hospital stay. While persons with Alzheimer's may require nursing home care, they don't often have a precipitating event that necessitates a hospital stay. Medicare will pay for home health care for up to 35 hours a week, but the individual must be certified as "homebound." While some late-stage Alzheimer's patients may be physically able to leave their homes, they may still qualify as homebound because they are psychologically unable to function outside their home. Then again, they may not qualify because home health care is not supposed to be for a "continuous" need.
Finally, Medicare provides an all-inclusive hospice benefit for individuals determined to have less than six months to live. Very late stage Alzheimer's patients will qualify for this program which includes all doctor, nursing and personal care, prescription drugs, homemaker services and counseling for the individual and their family.
Despite its shortcomings, Medicare, when used fully – and especially when augmented with Medicare Supplemental Insurance – can make a significant contribution towards the expense of caring for a loved with Alzheimer's. Readers may want to explore this article which discusses other Medicaid and Veterans' benefits for Alzheimer's.
But it's important for families to be aware of the fact that Medicare will not cover extended stays in a nursing home or in-home long-term-care for seniors who need assistance with their activities of daily living due to Alzheimer's (Medicaid does, if the patient has an asset level and income low enough to qualify for the program). If a medical situation – a broken hip, for example – results in a hospital stay of at least three days, Medicare will cover up to 100 days for rehabilitation in a nursing home. But nursing home stays can extend far beyond that, and can cost thousands of dollars per month unless Medicaid or a long-term care policy are available to pick up the tab.
In 2014, less than 8 percent of Americans had long-term care insurance, but such coverage can complement Medicare, picking up the cost of custodial care while Medicare pays for "medically necessary" care.
---
Alex Guerrero is one the founders of PayingforSeniorCare.com, a site created and maintained by the American Elder Care Research Organization.