Can I still make changes to my Medicare coverage for 2022?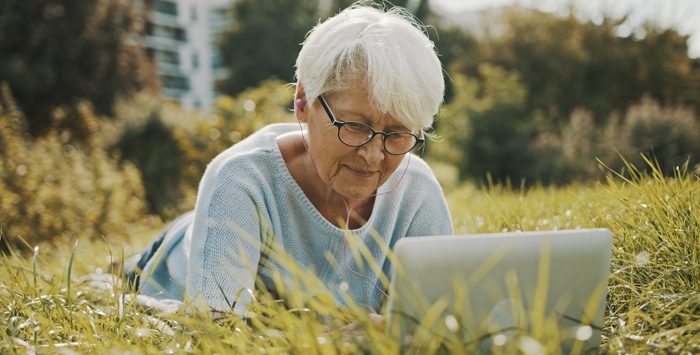 Image: CameraCraft / stock.adobe.com
Q: Can I still make changes to my Medicare coverage for 2022?
A: For 2022 coverage, open enrollment (also known as the annual election period) for Medicare Advantage and Medicare Part D ended on December 7, 2021. The enrollment window for 2023 coverage will follow the same schedule, starting October 15, 2022 and continuing through December 7, 2022.
Today's Medicare Poll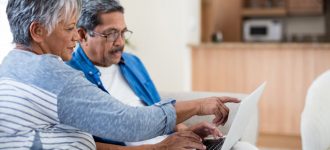 No, I did not make any changes during the MAOEP.
Yes, I switched to a different Medicare Advantage plan.
Yes, I switched to Original Medicare.
Beneficiaries enrolled in Medicare Advantage had an additional opportunity to change their 2022 coverage during the
Medicare Advantage open enrollment period
. This window ran from January 1 to March 31, and during that time, a Medicare Advantage enrollee was allowed to make one plan change.
As of 2019, this window replaced the Medicare Advantage Disenrollment Period that was available in prior years. It lasts twice as long and provides more flexibility than the disenrollment period did, as it also allows Medicare Advantage enrollees the option to switch to a different Medicare Advantage plan.
In the past, the disenrollment period only allowed people to drop their Medicare Advantage plan and enroll in Original Medicare instead. You can still do that, but picking a different Medicare Advantage plan is now an option during the first quarter of the year.
In addition to those two enrollment windows, some Americans have other opportunities to enroll or make changes to their coverage:
Special enrollment period if you're in an area affected by certain natural disasters
The federal government allows a special enrollment period, after the end of the Annual Election Period, General Enrollment Period, Medicare Advantage Open Enrollment Period, or other individual special enrollment period (related to a person's qualifying event), for people who live in (or rely on enrollment help from someone who lives in) an area that's experienced a FEMA-declared major disaster or emergency.
In general, if, because of the disaster, you were unable to complete your enrollment during the window that was originally available to you (either a regular enrollment window or one specific to you because you experienced a qualifying event), you'll have additional time to complete your enrollment. Your disaster-related enrollment window will continue for four months after the start of the FEMA-declared emergency period.
Hurricane season overlaps with the Medicare annual election period in the fall, which often leads to some areas having additional time to enroll after December 7. There are also FEMA-declared disaster areas due to other situations each year, such as wildfires, tornadoes, and floods.
It's important to understand, however, that a special enrollment period is only allowed if the timing of the disaster prevented you from enrolling during the scheduled enrollment window or special enrollment period. So for example, although there were historic tornadoes in December 2021 that caused widespread destruction across several states, they occurred on December 10, which was after the end of the open enrollment period in the fall of 2021. So they did not trigger a special enrollment period for most people (they would, however, trigger a special enrollment period for someone who was in their initial enrollment window at that point, or in a special enrollment period triggered by another qualifying life event).
Five-star special enrollment
If there's a Medicare Advantage or Medicare Part D plan in your area that has earned the government's 5-star (excellent) rating, you're allowed to switch onto that plan anytime between December 8 and November 30. This is called the 5-star special enrollment period, and you're allowed to utilize it one time during that period.
For 2022, there are a total of 87 Medicare contracts that have a five-star rating. Most are Medicare Advantage plans, but the list includes three Medicare cost plans (there are also several stand-alone Part D plans that earned five stars, but they're employer-sponsored plans and cannot be purchased by individuals).
General Medicare enrollment for those who didn't sign up when first eligible
From January 1 to March 31 each year, during the General Enrollment Period, people who are eligible for Medicare Parts A and B but not yet enrolled can sign up for coverage. Coverage will take effect on July 1 of that year (as of 2023, coverage will simply take effect the month after you enroll; this change is a result of the BENES Act). If you didn't sign up for Part B when you were first eligible and you haven't had creditable coverage from an employer plan in the meantime, you'll have to pay an additional premium for your Part B plan, as a late enrollment penalty.
If you sign up for Medicare during the general enrollment period, you have three additional months (April – June) during which you can select a Medicare Advantage plan. Note that if you already had Part A and used the general enrollment period to sign up for Part B, you'll have to wait until the fall open enrollment period to buy a Part D plan. That's because you were already eligible to enroll in Part D when you had just Part A, so you can't use the general enrollment period to buy Part D. However, if you have to pay a premium for Part A and you're using the general enrollment period to enroll in both Part A and Part B, you can then select a Part D plan in the April – June window.
And once you're enrolled in Medicare Part B (and at least 65 years old), you'll have a one-time six-month enrollment window during which Medigap plans in your area are guaranteed issue. In most states, Medigap plans will be medically underwritten if you apply after that six-month window ends.
Special Needs Plans
If you develop a condition that makes you eligible for a Medicare Special Needs Plan (SNP) and an applicable SNP is available in your area, you can join it at any time, but once you join, your special enrollment period ends.
Dual-eligible enrollees
If you're covered by both Medicare and Medicaid, you can switch plans at any time during the year. This applies to Medicare Advantage as well as Medicare Part D.
Note that there are SNPs designed for people who are dual-eligible for Medicaid and Medicare, and there are also SNPs for people who are institutionalized.
Medigap
You can apply for a Medicare Supplemental Insurance (Medigap) plan at any time during the year. If you're within the six-month open enrollment window that begins as soon as you're at least 65 and enrolled in Medicare Part B, the coverage is guaranteed issue. That is also the case if you're in a special enrollment period triggered by a qualifying event. (Be aware that not all of the special enrollment periods for Medicare Advantage or Medicare Part D apply to Medigap plans).
You can still apply for a Medigap plan outside of open/special enrollment periods; just be aware that in most states, the carrier will use medical underwriting to determine whether to accept your application, and how much to charge you.
Some states have created annual windows during which enrollees can switch to a different Medigap plan without medical underwriting, but this is the exception rather than the rule; federal law does not grant any sort of annual open enrollment period for Medigap plans (you can click on your state on this map to see how Medigap plans are regulated).
---
Louise Norris is an individual health insurance broker who has been writing about health insurance and health reform since 2006. She has written dozens of opinions and educational pieces about the Affordable Care Act for healthinsurance.org. Her state health exchange updates are regularly cited by media who cover health reform and by other health insurance experts.