Can I be enrolled in Medicare and Medicaid at the same time?
A: In many cases, yes. Some Americans qualify for both Medicare and Medicaid, and when this happens, it usually means they don't have any out-of-pocket healthcare costs.
What is a dual-eligible?
Beneficiaries with Medicare and Medicaid are known as dual eligibles – and account for about 20 percent of Medicare beneficiaries (about 12.3 million people). Dual eligibles are categorized based on whether they receive partial or full Medicaid benefits.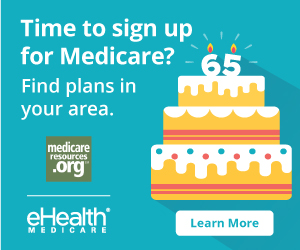 Full-benefit dual eligibles have comprehensive Medicaid coverage, while partial benefit dual eligibles receive help with Medicare's premiums and cost sharing through a Medicare Savings Program (MSP). (Some beneficiaries have Medicare, Medicaid and an MSP.)
The federal government oversees Medicare eligibility – meaning it is the same in each state. But states set their own eligibility rules for Medicaid and the MSPs (within federal guidelines) – and income limits for these programs vary widely.
How are my health care costs reimbursed if I have Medicare and Medicaid?
When dual eligible beneficiaries have healthcare expenses, Medicare pays first and Medicaid pays last. But this is not the case for things Medicare doesn't cover, like long-term care. If Medicaid is covering a beneficiary's long-term care, Medicare will still be the primary payer for any Medicare-covered services – like skilled nursing care or physical therapy.
Although it is less common, if a dual eligible individual has additional coverage (such as a Medigap plan) then Medicare pays first, Medigap will pay second, and Medicaid is the last payer for their claims (for expenses covered by all three).
How do I know if I should be dual eligible?
Beneficiaries can find out if they're eligible for Medicaid by contacting their Medicaid office. An Internet search for Medicaid offices in a beneficiary's state should provide the number to call – but beneficiaries should make sure they are contacting a government office before sharing any personal information.
The Centers for Medicare and Medicaid Services (CMS) also maintains a list of state agencies that oversee Medicaid. Beneficiaries can see if they already have Medicaid by contacting 1-800-MEDICARE and asking whether they receive "Extra Help" with their prescription drug costs (beneficiaries with Medicaid are automatically enrolled in this program).
What is the income range for beneficiaries who are dual eligibles?
Generally, beneficiaries earning less than 135 percent of the federal poverty level are eligible for the MSP if they also have limited savings (although some states don't require beneficiaries to have low assets). This equates to $17,226 annually for single beneficiaries and $23,274 for married couples. Beneficiaries qualify for full Medicaid benefits if their incomes and assets are even lower (but the exact amounts vary by state).
Many seniors who live in nursing homes are dual eligible: they qualify for Medicare based on their age, and Medicaid because of their financial circumstances. It is also common for Medicare beneficiaries who are under 65 and live on Social Security Disability Insurance (SSDI) to receive Medicaid benefits.
Can I select an insurance plan for my Medicare and Medicaid benefits?
If you are dual eligible, you are can enroll in a dual eligible special needs plan (D-SNP) that covers both Medicare and Medicaid benefits. These plans may also pay for expenses that Medicare and Medicaid don't over individually, including over-the-counter items, hearing aids, and vision or dental care.
Beneficiaries who are dual eligible can change between Original Medicare and Medicare Advantage or switch Part D plans at each quarter.
Read more about the Medicaid benefits (ie, Medicare premium assistance and long-term care) available to Medicare enrollees.
---
Josh Schultz has a strong background in Medicare and the Affordable Care Act. He coordinated a Medicare ombudsman contract at the Medicare Rights Center in New York City, and represented clients in extensive Medicare claims and appeals. In addition to advocacy work, Josh helped implement health insurance exchanges at the technology firm hCentive. He also has held consulting roles, including at Sachs Policy Group, where he worked with insurer, hospital and technology clients.