What are Medigap plans and how do they work?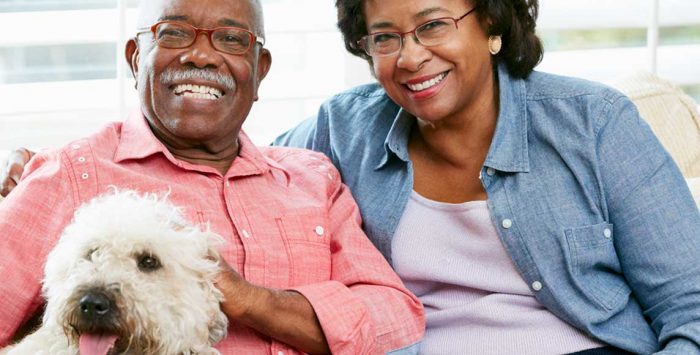 Q: What are Medigap plans and how do they work?
A: Medigap plans are Medicare supplement insurance plans, and are sold by private insurance companies that agree to abide by federal Medicare guidelines. A Medicare enrollee cannot purchase a Medigap policy unless he or she also has Medicare Part A and Part B, and Medigap policies only cover one person — there are no joint policies, so a married couple will need two policies, one for each spouse. Medigap plans cannot be used in conjunction with Medicare Advantage.
Although Medigap plans are issued by private insurance carriers, the policies are standardized. As of 2019, in all but three states, there are up to ten different Medigap plans: A, B, C, D, F, G, K, L, M, and N (not all plans are available in all areas). These plans are standardized, so a Plan G in Colorado provides the same coverage as a Plan G in California — although the insurers that offer the plans will be different, and the pricing will be different.
However, there are three states where Medigap plans are standardized differently:
Paying for your coverage
If you have Original Medicare (ie, Medicare A and B) along with a Medigap plan, you'll pay two premiums: one for Medicare Part B, and another for the Medigap plan (assuming you have premium-free Medicare A). Medicare B premiums are deducted from your Social Security check, but Medigap premiums are paid directly to the private insurance carrier that provides the plan.
Neither Medigap nor Original Medicare will cover outpatient prescription drugs, so enrollees can also purchase Part D prescription drug coverage, which would be another separate policy with a separate monthly premium (some Medigap plans that were purchased prior to 2006 included limited prescription drug coverage, and some enrollees have maintained these plans; Medigap plans sold since 2006 — when Medicare Part D coverage became available — do not include any outpatient prescription coverage).
What does Medigap cover?
The purpose of a Medigap plan is to cover all or part of the charges that an Original Medicare (Medicare A and B) beneficiary would otherwise have to pay out-of-pocket for expenses that are covered — but not fully covered — by Medicare. For the most part, Medigap plans are designed to cover out-of-pocket costs for services that are covered by Medicare, as opposed to care that Medicare doesn't cover and that the enrollee has to pay entirely out-of-pocket. So Medigap plans do not cover dental and vision charges, for example, as Original Medicare does not cover routine dental and vision services.
Medicare A and B both have deductibles and coinsurance. After the deductible, Medicare Part B pays 80 percent of the Medicare-approved amount, leaving the patient to pay the other 20 percent, with no cap on the out-of-pocket charges.
Medicare Part A also has a deductible for each benefit period, and then coinsurance that starts to accrue after 60 days in the hospital (although they call it coinsurance, it's a fixed amount per day, as opposed to a percentage of the cost).
There's also a coinsurance charge under Part A for skilled nursing facility stays that exceed 20 days ($170.50 per day for days 21 through 100 in 2019; this daily amount is projected to increase to $177.50 in 2020). As with Part B, there is no cap on how much an enrollee can spend in out-of-pocket costs under Part A. Medigap plans protect Medicare beneficiaries from those deductibles and coinsurance charges – that is, they bridge the "gap" in Medicare.
Plans C, D, F, G, K, L, M, and N pay for at least of a portion of skilled nursing facility care; Plans C, D, F, G, M, and N pay for emergency medical care when the enrollee is traveling in a foreign country. Also, Plans F and G can pay for excess doctor fees you may be charged under Medicare Part B. And all Medigap plans include hospice benefits.
Plans C and F also cover the Medicare Part B deductible, which is $185 in 2019 (projected to be $197 in 2020). Medigap plans that cover the Part B deductible will no longer be available to newly-eligible enrollees after the end of 2019, under the terms of 2015's Medicare Access and CHIP Reauthorization Act (MACRA). The idea is to ensure that Medicare enrollees have some "skin in the game" and have to pay at least a portion of their own costs if and when they need outpatient care, as opposed to having supplemental coverage that provides first-dollar coverage. People who already have first-dollar Medigap coverage will be able to keep it after 2019, but newly-eligible Medicare enrollees will not be able to purchase it.
Plan F is the most comprehensive and is quite popular with Medigap enrollees, but it also tends to be the most expensive of the Medigap plans (carriers set their own prices, so although the benefits are standardized, the prices can vary from one carrier to another). As of 2016, more than half of all Medigap enrollees had Plan F, according to an AHIP analysis. But Plan G is quickly becoming a popular alternative — it covers everything Plan F covers except the Part B deductible, and it will continue to be available to new enrollees, which is not the case for Plan F (so pricing on Plan F might start to increase faster over time, as younger, newly-eligible enrollees will no longer be able to join the Plan F risk pool).
---
Louise Norris is an individual health insurance broker who has been writing about health insurance and health reform since 2006. She has written dozens of opinions and educational pieces about the Affordable Care Act for healthinsurance.org. Her state health exchange updates are regularly cited by media who cover health reform and by other health insurance experts.