Which Medicare Part D prescription drug plan should I choose?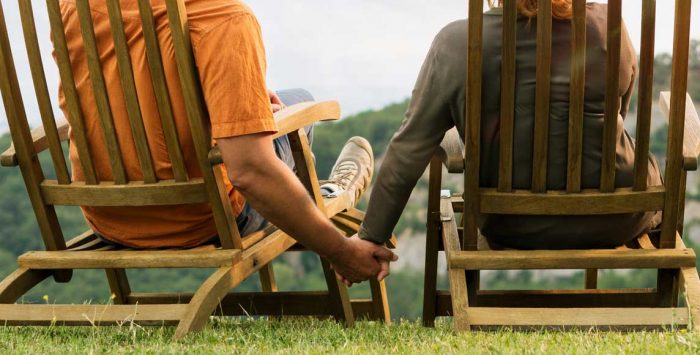 Q: Which Medicare Part D prescription drug plan should I choose?
A: You have two general options for Medicare prescription drug coverage, and in both cases, they're provided by private health insurance carriers, since most outpatient drugs are not covered under Medicare A or B.
You can sign up for a Medicare Part D PDP (prescription drug program) through a private carrier, supplementing your Original Medicare (Part A and Part B) program.
You can enroll in prescription drug coverage as part of a Medicare Advantage plan. With an Advantage plan (provided by a private insurance company) your coverage will include Medicare Part A, Medicare Part B, and – in most cases – prescription drug coverage. According to a Kaiser Family Foundation analysis, the average Medicare beneficiary has access to 24 Medicare Advantage plans in 2019, and 20 of those plans include prescription drug coverage.
If you want to use a Part D prescription drug plan to supplement Original Medicare, you can sign up for one when you become eligible for Medicare. If you don't sign up when you're first eligible (and you don't have creditable coverage from another source), you could end up paying a late enrollment penalty when you eventually do sign up for Part D, and you'd have to continue to pay the penalty for as long as you have Part D coverage. The longer you wait to enroll in Part D, the larger the penalty gets.
Review common situations encountered by those considering prescription drug coverage.
Each year between October 15 and December 7, you have an opportunity to review the PDPs and Medicare Advantage plans available in your area, and switch to a new one if you choose to do so.  If you join a PDP or Medicare Advantage plan between October 15 and December 7, your prescription drug coverage takes effect January 1.  It's important to keep in mind that formularies (the covered drug list) can change from one year to the next, so the plan that presented the best value this year might not be the best value next year.
---
Call 1-844-309-3504 now to discuss your Part D coverage options with a licensed advisor.
---
In addition, premiums can change from one year to the next, making a plan a better or worse value when compared with the other available options for the coming year.  The plan with the lowest premium doesn't necessarily provide the best value, because you may incur higher out-of-pocket costs when you get your medications.
Medicare has a plan finder tool that lets you enter the medications you take and it will help you sort through the PDPs in your area to determine which ones will provide the best coverage based on your own prescription needs (note that the tool has been overhauled in 2019, so if you're accustomed to how it worked in prior years, you may want to give yourself a little extra time to learn your way around the updated tool). It's important to repeat the plan comparison process each year during open enrollment, even if your medications haven't changed – because the formularies and out-of-pocket costs for the available PDPs may have changed, along with their premiums.
If you don't take any medications at all, you'll still want to enroll in Part D when you're first eligible (unless you have other creditable drug coverage), to avoid the late enrollment penalty described above. But people in this situation often just pick the least expensive plan available in their area, since they don't have any medications to enter into the plan finder tool and compare out-of-pocket costs. If and when you eventually do have an ongoing prescription, you can use the plan finder tool during the next open enrollment period to see how each plan in your area covers your prescription at that point.
Other points to keep in mind:
Medicare Advantage plans have maximum out-of-pocket limits that can't exceed $6,700 in 2019, and that limit will continue to apply in 2020. But prescription costs don't count towards the out-of-pocket cap, since it only applies to services that are covered under Medicare Parts A and B.
Part D prescription drug plans vary considerably from one plan to another, but they fall into two basic categories: Basic and Enhanced. As implied by the names, Enhanced plans will provide more benefits, but also tend to have higher monthly premiums. A broker and/or the plan finder tool will help you pinpoint the best plan for your needs, but it's helpful to keep the distinction between Basic and Enhanced plans in mind when comparing options.
Prescription drug assistance for enrollees with low incomes
The federal government offers Extra Help to Medicare Part D enrollees with limited resources. And some states have State Pharmaceutical Assistance Programs (SPAPs) that provide prescription drug assistance to Medicare enrollees.
Read more here about assistance programs for people who have Medicare.
---
Louise Norris is an individual health insurance broker who has been writing about health insurance and health reform since 2006. She has written dozens of opinions and educational pieces about the Affordable Care Act for healthinsurance.org. Her state health exchange updates are regularly cited by media who cover health reform and by other health insurance experts.