How do I qualify for Medicare's Extra Help?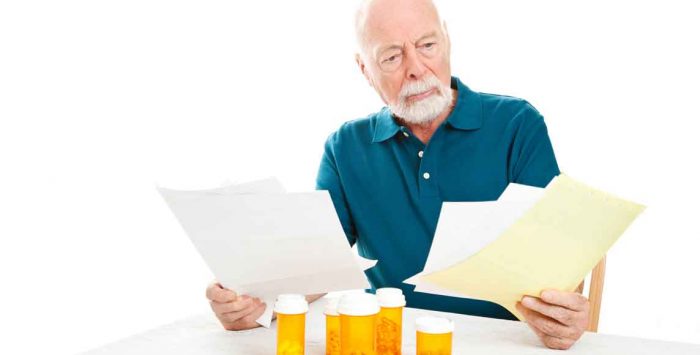 Medicare's Extra Help program can make prescriptions – and prescription drug plan premiums – more affordable.
Q: How do I qualify for Medicare's Extra Help Program?
A: Lower-income Medicare beneficiaries may receive financial assistance through Medicare's Extra Help program. If you have difficulty paying for prescriptions, the Extra Help program – also known as the Low-Income Subsidy (LIS) – can make prescriptions and plan premiums more affordable than they would be with Medicare Part D alone.
Am I eligible for Extra Help?
Your income and resources determine the level of help you receive. You'll automatically receive Extra Help if you have both Medicare and Medicaid, a Medicare Savings Program, or Supplemental Security Income, or Medicare only but also a limited income (note that the levels of Extra Help are different depending on your eligibility category).
To be eligible for Extra Help, your income in 2021 cannot exceed $19,320 for an individual or $26,130 for a married couple living together. In addition, resources must not exceed $14,790 for an individual and $29,520 for married couples (the financial limits are higher if you have dependents living with you, or if you live in Alaska or Hawaii).
Resources do not include your car or home, but do include stocks, bonds, and bank accounts. A recent law excludes some additional resources, making it easier for more beneficiaries to get Extra Help: life insurance policies don't count as resources, and financial assistance you receive from friends or relatives to help pay your household expenses is not considered income. (the Social Security Administration has more details about what does and doesn't count as resources).
Some beneficiaries, with income on the higher end of the eligible range, receive partial Extra Help, which reduces — but does not fully cover — the premiums and deductible for Part D. Partial Extra Help also reduces other out-of-pocket costs under Part D, but not as much as full Extra Help.
CMS estimates that up to 2 million Medicare enrollees may be eligible for Extra Help but not enrolled. If you think you might be eligible, apply online or call Social Security at 1-800-772-1213.
---
Louise Norris is an individual health insurance broker who has been writing about health insurance and health reform since 2006. She has written dozens of opinions and educational pieces about the Affordable Care Act for healthinsurance.org. Her state health exchange updates are regularly cited by media who cover health reform and by other health insurance experts.