Can I change my Medicare coverage?
Most Medicare beneficiaries can no longer make changes to their 2022 coverage, although there are some exceptions:
An annual five-star enrollment period started December 8, 2021 and continues until November 30, 2022. If there's a 5-star Advantage or Part D plan available in your area, you can switch to it at any point during that window.
A one-time trial period during your first year of Medicare Advantage coverage. During that window, you can switch to Original Medicare, and sign up for a Medigap plan if you want one.


For 2023 coverage, put these enrollment opportunities on your calendar:
The annual election period runs from October 15 to December 7. This window provides the most plan change flexibility, allowing beneficiaries to make changes to their Medicare Advantage or Part D plans, switch from Original Medicare to Medicare Advantage or vice versa, or sign up for Part D if they didn't do so when they were first eligible (a late enrollment penalty may apply).
The annual Medicare Advantage open enrollment period for Americans already enrolled in Medicare Advantage will start January 1, 2023 and continue through March 31, 2023. If you're enrolled in Medicare Advantage at the start of 2023 (even if you just picked a plan and it started January 1), you can switch to a different Advantage plan or switch to Original Medicare during the first quarter of 2022.
General enrollment for Medicare Part B starts January 1 and continues through March 31. (This window also applies to Part A, if you have to pay a premium for it and didn't sign up when you were first eligible). If you sign up for Part B (or Part A, if applicable) during this window, your coverage will start in July.
Why would I change my Medicare coverage?
Medicare beneficiaries change their coverage for a variety of reasons, including changes in provider networks, increases in premiums, the availability of new plan benefits, and changes in Part D formularies – as well as changes in beneficiaries' own situations.
Read more here:
If you choose to go with a Medigap plan, you should definitely take note of the fact that Medigap plans aren't guaranteed issue in most states after your initial enrollment period ends. That means if you apply for a Medigap policy later on – either for the first time, or because you want to switch plans – the carrier generally has the option of denying the application or charging you a higher premium based on the company's underwriting requirements.
There are limited guaranteed-issue opportunities for Medigap plans after the initial enrollment window (including the one-time trial right period described above), and a few states have annual opportunities for people to enroll in Medigap on a guaranteed-issue basis.
How can I get the best Medicare coverage possible?
If you're aging into Medicare, there's actually a lot you can do to ensure that you end up with the right Medicare plan – and that you don't incur unnecessary costs (including penalties) along the way.
Today's Medicare Poll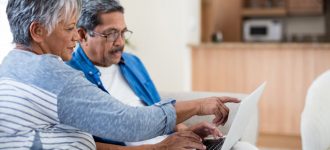 No, I did not make any changes during the MAOEP.
Yes, I switched to a different Medicare Advantage plan.
Yes, I switched to Original Medicare.
For starters, although many assume that enrollment in Medicare is automatic, you'll actually need to make informed choices about how much coverage you need and when you want that coverage to take effect.
Your plan costs, your Medicare benefits, your enrollment windows – and the penalties for missing them – all depend on your plan-buying decisions.


What are my Medicare coverage options?
Most new Medicare beneficiaries opt to go with one of these coverage scenarios:
The options you choose will define the range of benefits and services covered, your access to providers and your out-of-pocket costs, as well as your flexibility in changing your options down the road if you're not satisfied with your plan.
What do I need to do to get my Medicare card?
If you're already receiving Social Security or Railroad Retirement benefits at least four months before you turn 65, you'll be automatically enrolled in Medicare and your Medicare card will be mailed to you about three months before you turn 65, with your coverage taking effect the first of the month you turn 65 (at this point you'll have a chance to reject Part B if you choose to do so, but make sure you know all the ins and outs of that beforehand).
If you're not yet receiving Social Security or Railroad Retirement benefits prior to turning 65, you will not be automatically enrolled in Medicare. Instead, you'll need to apply for Medicare through the Social Security Administration, which will then send your Medicare card to you.
Learn whether you're eligible for the various Medicare plans.
How do I enroll in Medicare plans?
The enrollment process for those options is different – each with its own enrollment windows and corresponding penalties for missing those windows, including
How you go through the enrollment process depends on whether you're comfortable and confident doing plan research on the internet, or whether you feel like you need a personal interaction with a broker or agent. (If you'd like to talk to a licensed agent about your coverage options, you can call the number at the top of this page.)
If you do decide to enroll online, here's the information you'll need.
How much does Medicare cost?
A common misconception about Medicare is that it's a free government safety net that awaits beneficiaries when they reach retirement. The fact is, each type of Medicare coverage does have its own costs, similar to other health insurance you've purchased over the years.
So expect premiums, copays, and coinsurance. Also, expect those costs to change each year.
Here's a look at the plan costs for 2021.
There is assistance available for beneficiaries who may have difficulty paying for Medicare expenses – including premiums and out-of-pocket costs. Many lower-income beneficiaries are eligible for help via the Medicaid system, which includes Medicare Savings Programs as well as full dual-eligibility for both Medicare and Medicaid.
Knowing your Medicare coverage options is critical
How well do you understand Medicare's coverage options? Ready or not, you can always learn more right here. The articles on this site are authored by a team of veteran healthcare writers who know the health insurance industry, understand the political battles over healthcare – and, most importantly, who know the needs of consumers.
In these pages, you can tap into an extensive collection of resources, including:
We hope you'll find the answers to all your burning questions. If you can't, please don't hesitate to send us your questions.